A Winning Combination: Diocesan Commitment, Lay Leadership and Philanthropy
"Our most successful partnerships have involved dioceses, key members of the lay community and other like-minded benefactors all coming together to effect change," said Greg Geruson, Vice President, Healey Education Foundation.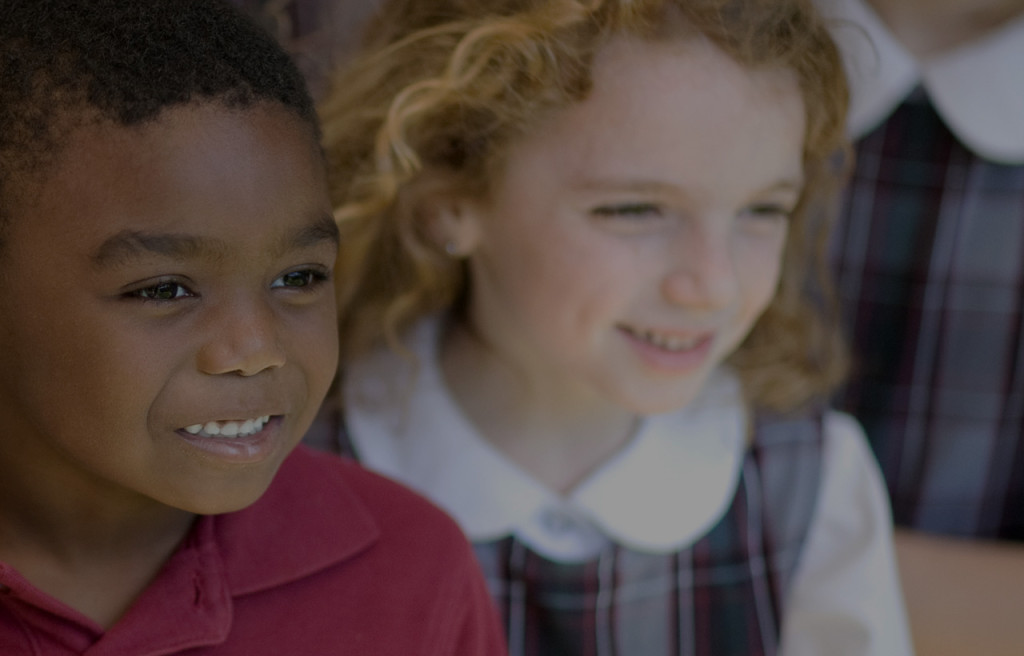 Strategic partnerships empower Catholic schools to successfully deliver better enrollment, stronger fundraising and more effective governance. Through the Foundation's partnership with Connelly Foundation, the Healey approach was made available through the pilot project PACE (Partners Advancing Catholic Education) to six schools in the Archdiocese of Philadelphia. The schools achieved a combined enrollment increase of 5.7% in year one of the pilot and a 2.6% increase in year two. The highest increase for an individual school was 16%. As the pilot nears its successful conclusion, Healey looks forward to continued expansion in Philadelphia.
"This isn't about doing more of the same. It's about shifting to a new and dynamic business model that equips Catholic schools to achieve their own long-term success." — Greg Geruson, Healey Education Foundation
In the Diocese of Allentown, where 18 schools—and counting—are implementing the Healey approach, key lay leaders from the Bishop's Commission on Catholic Schools (BCCS) that recommended the model now serve on school boards. "They remain engaged partners who provide much needed professional expertise, especially in strategic planning and managing finances," Geruson said. "This continuity reflects just how strongly the Diocese believes in lay leadership and local control by the schools. It's an ideal implementation model that demonstrates an ongoing commitment."
The Diocese of Allentown has also continued its Tuition Transfer Grant Program, instituted in 2012, to increase enrollment. Such financial backing is a powerful driver of sustainable growth along with the intellectual capital that Healey brings to the table, through consultants who advise Catholic schools on best practices.
One of Many Business Minds
Gregg Shemanski, President and CEO, Custom Processing Services Inc., had served on BCCS. He is now the initial board chair for both Berks Catholic High School (Reading, PA) and Immaculate Conception Academy (Douglassville, PA).
Today's boards have real authority, "say and sway," according to Shemanski. The laity are entrusted with strategic decision making, policy making and financial accountability. Boards are composed of the pastor and key members of the school community who are goals and results oriented.
"While we benefit from all types of personalities and skill sets, sometimes we see a lot of type A's on the boards at the outset. In short order, we jell into various committees that put forth solutions and all push forward together in the right direction." — Gregg Shemanski, Board Chair
Shemanski also mentioned how receptive pastors and school principals have been, working hand in hand with their new school boards. They welcome new perspectives on everything required for sustainability, including strategic planning, creating the budget and negotiating long-term contracts for purchases.
Stemming the tide of decline over the prior 15 years, the Diocese has achieved enrollment increases for two consecutive years. "No more status quo," Shemanski said, "Everyone in the school feels responsible for marketing. Everyone helps to welcome others, to make the school a place where people want to be."
---
See School Boards and Effective Catholic School Governance (Catholic Education: A Journal of Inquiry and Practice, Volume 17 | Issue 1)
See The School Comes First When Selecting Board Members