It's just one little word: And. But in the deliberate work of sustaining Catholic education, "and" is a strategic imperative. In the first of Ten Essentials for Sustaining Catholic Education, we remind schools and their leadership to: Seize the Power of "And"
It is not a question of embracing either Catholic identity or academic excellence—it's both. In today's marketplace, we must be true to our mission and ensure first-rate academics. Whether promoting faith formation and academic outcomes, securing press coverage for service projects and student honor rolls, or celebrating a Feast Day and MATHCOUNTS victory, we must tell our story with confidence and authority.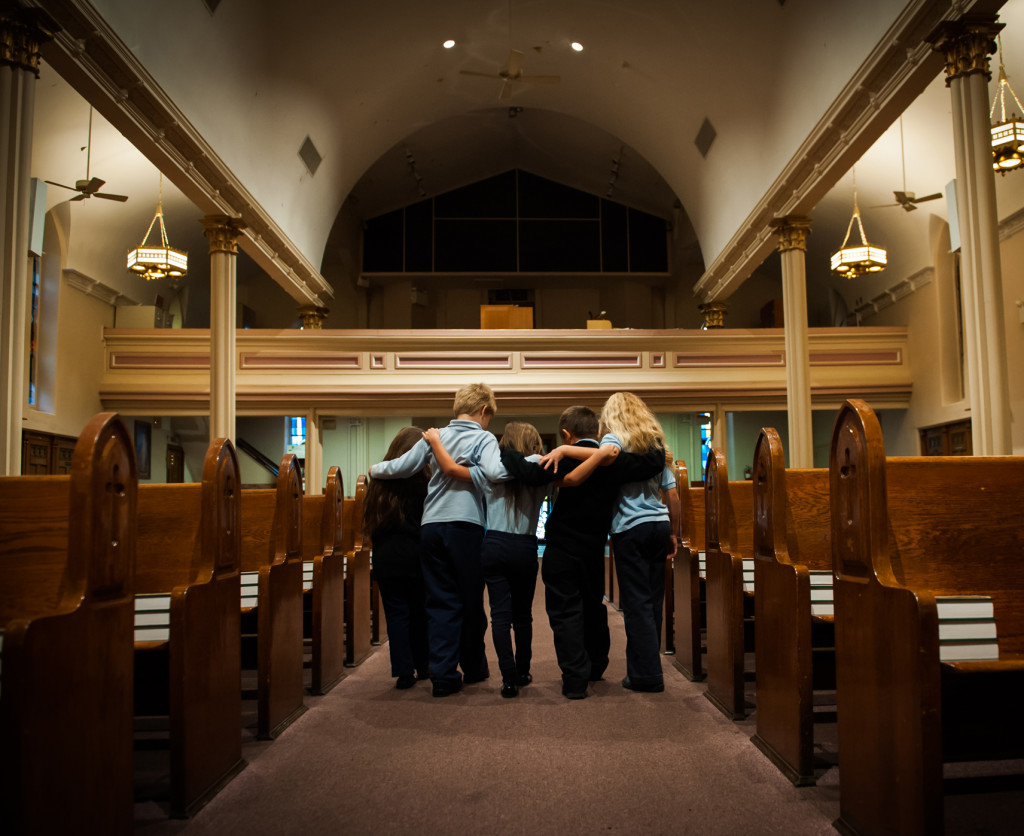 What's Better? What's Different?
Why should I entrust eight to ten years of my child's life to this school? In answering this question, the school needs to tell its story clearly and with passion.
Schools that ensure a strong Catholic identity cultivate students who understand their purpose in the world, are rooted in faith and are prepared to be servant leaders. At the same time, they enable students to reach their academic potential and to eventually apply the thinking and decision making required to be good citizens. A singular focus on one at the expense of the other will make it difficult to distinguish the school in the marketplace.
"The story must involve both, but it also must not be generic," said Greg Geruson, Director, CSDP. "This is essential in a consumer marketplace where parents are making conscious decisions to pay for an education and experience that they expect to be better and different from what else is available."
Transparency for Today's Education Consumers
Christine Healey, Executive Director, IEF, explained why Catholic schools have to learn how to talk about this approach that places equal emphasis on character development and rigorous academics.  "Parents in the year 2012 are savvy education consumers who care about both sides of the coin; this is an equation where the pieces can't be separated," she said. "We can't assume that they know what the school's mission is or how a dynamic, faith-based education prepares their children for the next step in their education. The school must demonstrate this to current and prospective parents."
Today's Catholic schools must invite comparison and provide evidence of what sets them apart. This includes being transparent with curriculum and test scores as well as reporting on outcomes and school destinations following graduation. It also requires telling stories that reinforce the data.
The Long Haul and the Making of Leaders
The challenges in providing and promoting the kind of Catholic education that serves today's society are similar to those faced by businesses. They require what author Jim Collins described more than a decade ago in Good to Great: a need to confront "the brutal facts," and a "down-to-earth, pragmatic, committed-to-excellence process" to keep each school, "its leaders and its people on track for the long haul."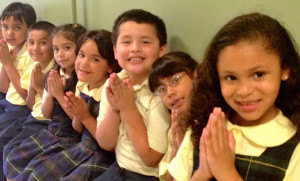 "Catholic school graduates make good citizens, deeply committed to social justice, the care of the poor and the planet, proud volunteers in the church and in community," said Cardinal Timothy M. Dolan, archbishop of New York, in The Catholic Schools We Need. "The widespread institution of service program requirements in Catholic schools over the last two decades has helped to create an entire generation of generous, socially minded alumni ready to help, no matter the need."
Successful schools offer not only excellent educational outcomes but also the skills that Paul Tough argues for today in How Children Succeed: "perseverance, curiosity, conscientiousness, optimism and self-control."
"Many of these values and life skills are present in today's Catholic schools," Healey said. "By practicing and teaching them, schools are able to fill a niche. And by providing an educational model that includes deep faith and stellar academics, they also offer the promise that these qualities will be instilled in the leaders of the next century."