COVID-19 Relief Funding: "When You Pray, Move Your Feet"
April 7, 2020
In helping to navigate a financial path forward for Catholic schools during the COVID-19 pandemic, we are learning and taking action along with our partners. We're grateful for the many Catholic school leaders who've not only transitioned to remote learning to serve students and families but also have been taking charge of business priorities toward meeting their missions. For those still making sense of options: you are not alone.
Christine Healey, our Foundation president who also serves as Board Chair of Catholic Partnership Schools (CPS) in Camden, NJ, has experienced the relief funding application process firsthand. She and the CPS leadership team have guided that organization through its options and decisions regarding aid available to Catholic schools via The Coronavirus Aid, Relief and Economic Security Act (CARES Act).
Potential Funding Streams for K12 Catholic Schools
The Paycheck Protection Program — Some of our partner schools have already applied. If you haven't, consider this a high priority.
The Education Stabilization Fund of the U.S. Department of Education (see a Summary of the Education Stabilization Fund for K12 Catholic Schools) — Including the Governor's Emergency Relief Fund (state conferences and bishops will work with governors for access to this aid) and the Elementary and Secondary School Emergency Relief Fund
The Economic Injury Disaster Loan (EIDL) — When deciding how to spend your time and energies on applications, seek counsel on the likelihood of an ultimate successful outcome for this option. (For Catholic groups, in particular, the inability to accept these funds could surface later.)
"What's at stake is too important. We have maintained a network of amazing leaders, teachers and staff to serve the children of Camden. And we must keep going." — Christine L. Healey
Sharing Our Early Lessons Learned
Perhaps drawing on the entrepreneurial style of their founder, Robert T. Healey Sr., Christine and the team at Healey Education Foundation have a bias for action during times of urgency. "We move to an 'ask questions later' mode when time is of the essence," she said. "While it's important to have a plan, in this situation—where first in, first out makes a difference—we recommend identifying and working with your small team of knowledgeable experts and contacts and then acting swiftly." CPS applied for funding within a week after the CARES Act was signed into law.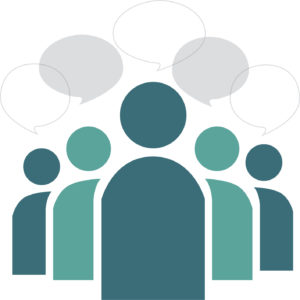 As the CPS Board and working team considered and determined their course of action during the last week of March, Christine kept notes to share with leaders making decisions for the Foundation's partner schools. She often returns to a favorite African proverb when addressing a challenge: "When you pray, move your feet." Among her other tips in applying for stimulus funding:
Know your key players. Keep your team small. Rely on your business manager, an accountant or your payroll service to organize the details for the application. To flatten the learning curve, tap your network to identify a business manager or accountant who has completed an application.
Identify your lender. It should be a bank where your school/parish has an existing account. Be sure to work with a qualified SBA lender and, if possible, take advantage of existing relationships with bankers to potentially expedite your application.
Secure requirements. These are often available via a checklist, from your lender. The SBA loan is two pages long, but the documents required by your lender could be extensive.
Identify all options. PPP will most likely be your first priority. The Department of Education funding to be released in the coming weeks will be the next critical funding stream. Finally, other options such as EIDL (toward paying fixed debts, payroll, accounts payable, and other expenses that can't be paid due to the disaster's impact) may be a possibility.
Take a deep breath and ask for additional help from internal reviewers before submitting your application. Double check your information. Be sure your package is complete and correct. You don't want to unknowingly submit an incomplete packet that is bounced back a week later and have to reset the clock.
Don't lose sight of your original funding options. Does your application package reflect what you intended when you began this process?
Resources
(See Updated List since this initial posting)
Congress Takes Action on Coronavirus — CAPE Outlook, Council for American Private Education
Coronavirus (COVID-19) Resources for Independent Schools — National Association of Independent Schools
Federal Stimulus Package Could Provide Financial Assistance to Catholic Schools and (Arch)dioceses — Alliance for Catholic Education, University of Notre Dame
Paycheck Protection Program Applicable Affiliation Rules
Paycheck Protection Plan Interim Final Rule on Affiliation
SBA Faith-Based FAQ — Frequently Asked Questions Regarding Participation of Faith-Based Organizations in PPP and EIDL, U.S. Small Business Administration
Contacts
To submit questions as follow-up to this post or to volunteer to share your own experience with other Catholic schools now applying for COVID-19 relief funding: contact the Healey Education Foundation team, email info@HealeyEdFoundation.org
For additional questions related to federal public policy and Catholic schools: contact Jennifer Daniels, Associate Director of Public Policy for the Secretariat of Education, United States Conference of Catholic Bishops, email JDaniels@usccb.org