Private: Congrats, All Saints!
November 8, 2018
The Healey Education Foundation has named All Saints Catholic School (Wilmington, DE) as one of two runners-up for the 2018 Founder's Award. Mary Elizabeth Muir, Ed.D., Principal, and Chantal Scott, Advancement Director, joined guests at the Foundation's office in Haddonfield, NJ on November 8 to learn of their SAGE award in person. Other recipients were visited by Healey team members On the Road to deliver the prize money. (See the press release for the day's events and full list of winners.)
"The students are the most important members of this school community. Every day, the faculty, administration, parents and school board ask themselves – what can we do to create the best possible educational environment for these children? They ask the questions, and they find the answers." — Megan Famular, Healey Director of Schools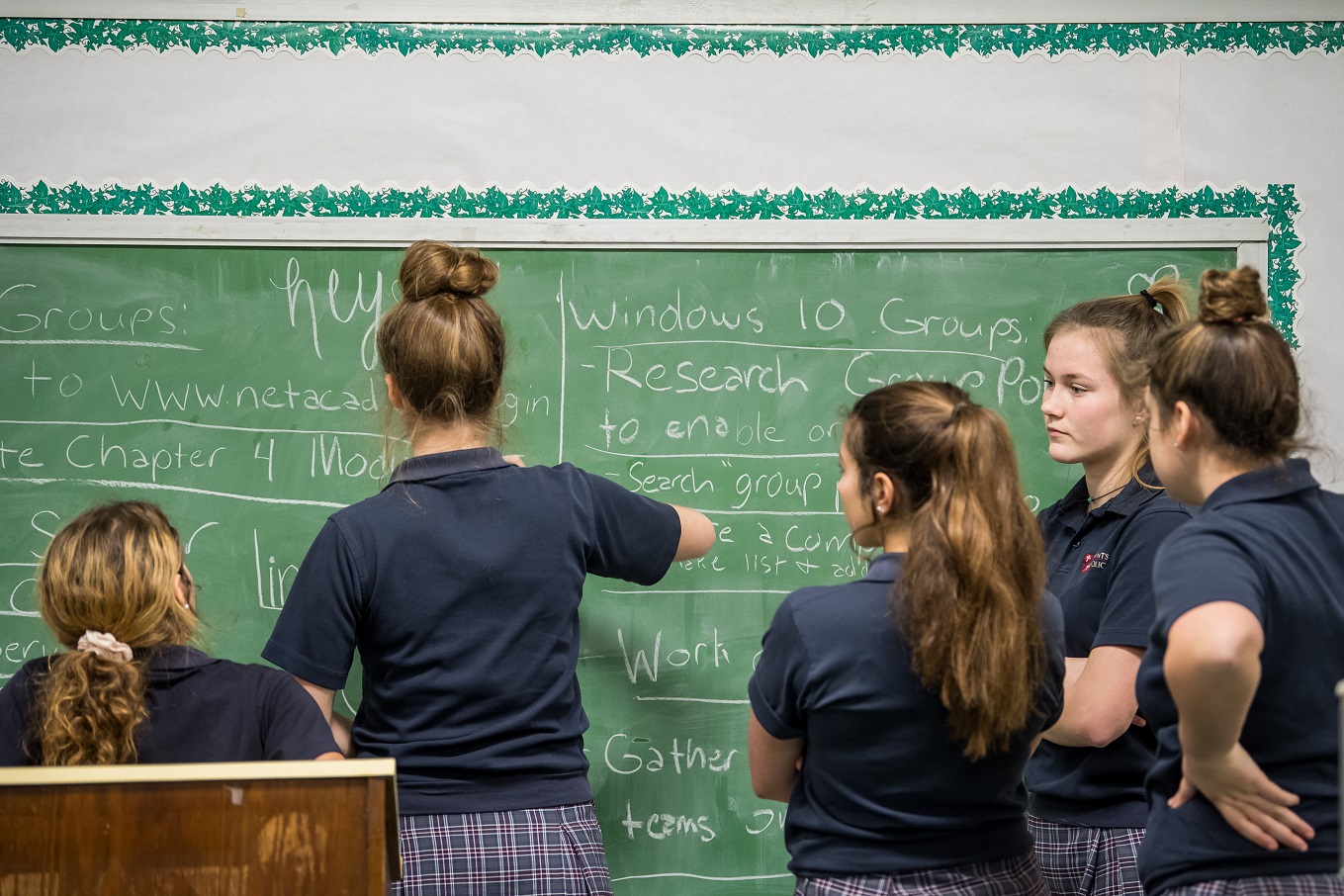 Members of the All Saints community describe their recent successes as possible through the arrival of new leadership. "The principal is continually pushing for better resources for the faculty and students. The newly formed board is quickly working to ensure the school's long-term sustainability," said Megan Famular, Healey Director of Schools. "Most importantly, students are learning in an environment that has placed their future at the center."
The Founder's Award criteria for entrepreneurial spirit in action require that a school be innovative as it masters and implements the Foundation's Advancement Methodology. These criteria include:
Leveraging human resources by empowering staff, laity, volunteers, parents
Demonstrated ability to be nimble and adapt to a changing environment
Demonstrated growth through calculated risk: growth via analysis, strategy development and execution
Turnaround to a Collaborative School Community
Prior to the arrival of new leadership and the Healey partnership, All Saints Catholic School in its founding years 2011-16 experienced sharp declines in enrollment. "I was enthusiastic about teaching at All Saints, newly formed from several merged schools and offering a STEM-enhanced curriculum," a third-grade teacher said. "But I was dismayed that we lost so many families each year and was puzzled because I was aware of the impressive learning activities in classrooms throughout the school. When Dr. Muir brought her vision of a collaborative school community to All Saints, all that changed."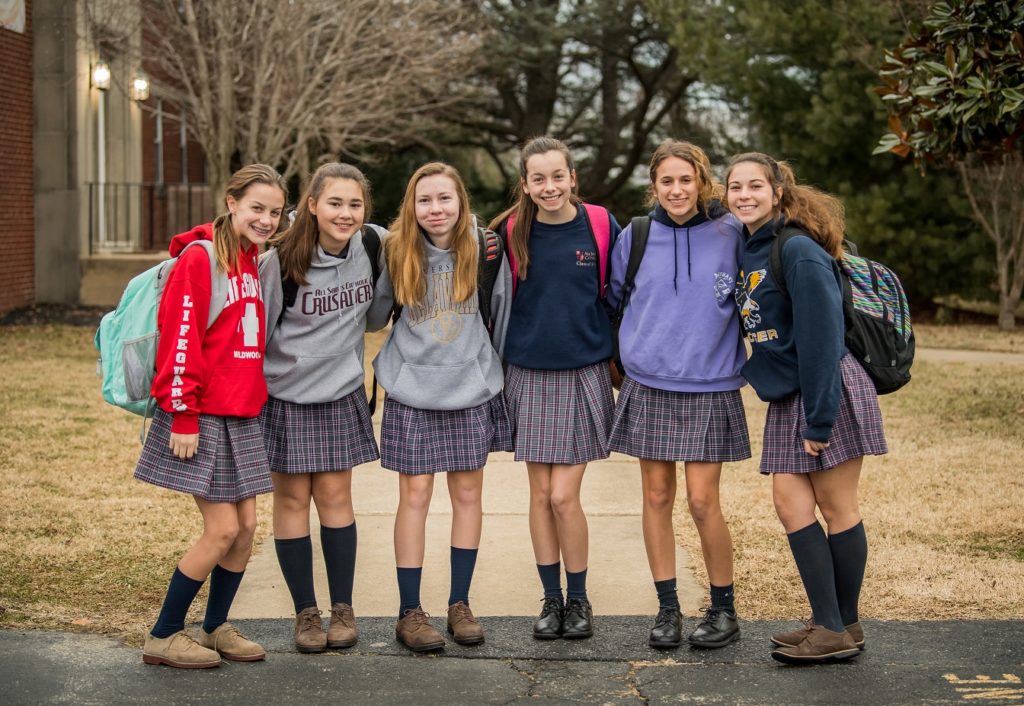 Before the new school year began and continuing throughout the year, parents, students and teachers were invited to sessions where they could discuss and identify common goals for the school and work toward implementing them. A revitalized school community translated into a higher retention rate and attracted 44 new students in 2017 and 47 new students in 2018. In 2018-19 the school opened a new PK3 classroom.
Entrepreneurial Momentum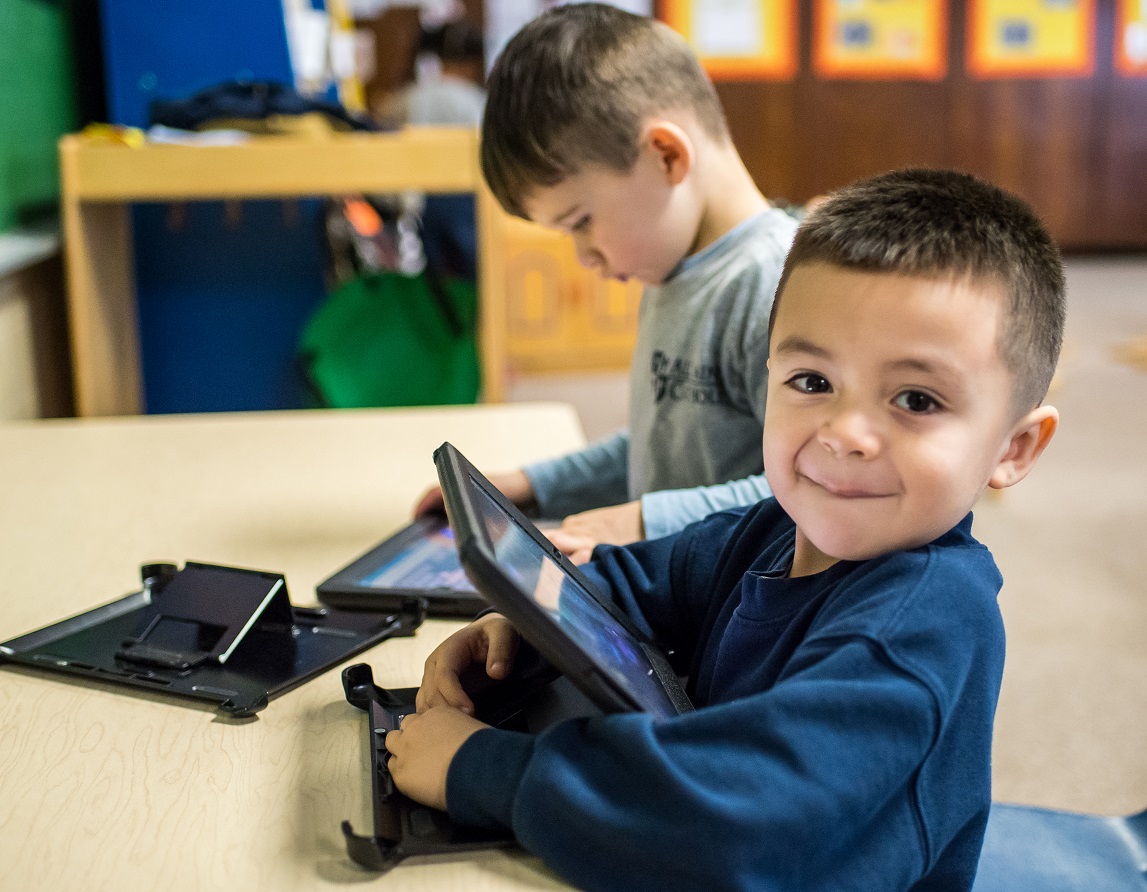 "This school is all about transparency and collaboration," Famular said. "The community of All Saints knows that you cannot succeed if you don't have everyone moving forward together." Examples of this winning attitude and innovation in action:
During their collaboration meeting (State of the School Address), parents actively participate in finding solutions to the problems that the school faces.
The principal was among the first to use the Renaissance STAR assessment tool to measure student achievement and growth. She has been a pioneer in the diocese and is leading her faculty through professional development on how best to help students grow.
The school's leadership team members' attendance at the Latino Enrollment Institute at Notre Dame affirmed much of what they're doing to create a culture of belonging. But they're now encouraged to push even further – hosting pot luck dinners at the school, offering a Spanish-speaking tour guide, creating a Madrina and Padrino program.
The school doubled its annual fund through a new Day of Giving program and LYBUNT solicitations. The Advancement Director led these achievements during her first few weeks at the school.
All Saints Catholic School has demonstrated many times over the African proverb that Christine L. Healey, President of the Healey Education Foundation, shares about this work: "When you pray, move your feet."