Jesuit Father Daniel R. J. Joyce to Speak at SAGE 2016
August 10, 2016
The Reverend Daniel R. J. Joyce of the Society of Jesus will speak at SAGE 2016, the annual Healey Education Foundation event celebrating achievements in Catholic school advancement. The event will be attended by philanthropic leaders, diocesan officials, pastors, school principals, and school advancement, development and admissions directors all united around the mission and work of Catholic school sustainability.
Father Joyce is Executive Director of Mission Programs at Saint Joseph's University. He is also a Senior Fellow in The Program for Research on Religion and Urban Civil Society at the University of Pennsylvania. Additionally, he serves as the Executive Director of the Alliance for Catholic Education at SJU Education Fellows Program. In 1991 Father Joyce entered the Society of Jesus and, after graduate studies, he was ordained to the priesthood in 2001 for further service in the Jesuits.
A veteran educator, Father Joyce has taught in cross cultural settings in Santa Fe, New Mexico; Belize, Central America, Washington DC and Camden, NJ. For many years he has been involved in working with communities on economic and educational issues. He served for three years as a community organizer for Guadalupe Family Services in Camden, NJ and is a founder of Breakthrough of Greater Philadelphia. Serving four years as a Vice President of Wheeling Jesuit University, Father Joyce worked on educational and economic issues impacting northern West Virginia and parts of Appalachia.
An adjunct professor of Theology at Saint Joseph's, Father Joyce currently serves as a board member of The Catholic Partnership Schools, Holy Name of Camden Inc., Saint Joseph's Preparatory School, Gloucester Catholic High School, Bishop Canevin High School, The Wynnfield Overbrook Revitalization Corporation and several community-based urban Catholic schools.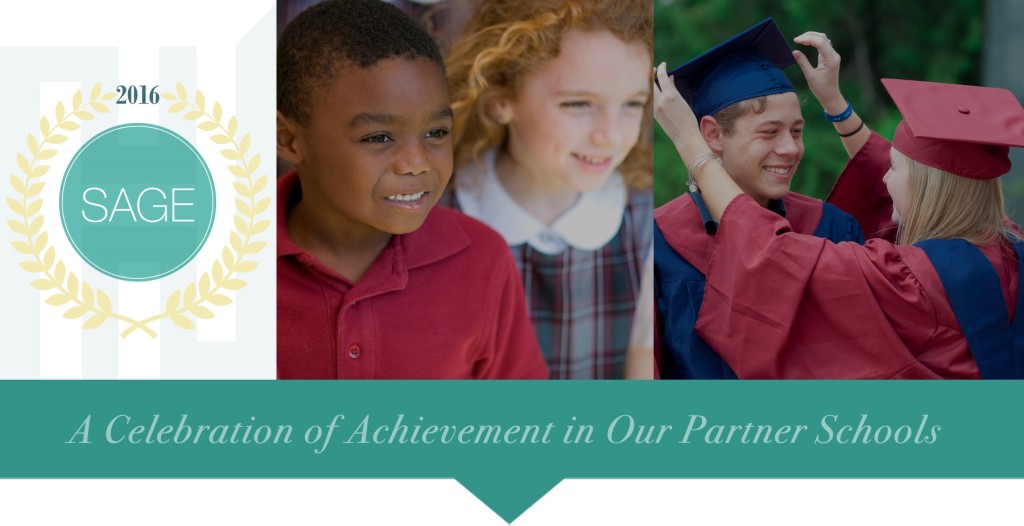 SAGE 2016, scheduled for October 20 at at the Union League of Philadelphia, will be the fourth annual event during which the Foundation awards School Advancement Grants for Excellence. Last year's SAGE event drew 230 guests.
Healey partner schools in the Archdiocese of Baltimore, the Archdiocese of Philadelphia, the Diocese of Allentown and the Diocese of Camden are eligible for this year's awards. Representatives from among the Foundation's newest philanthropic and school partners in the Archdiocese of Saint Paul & Minneapolis will also attend the event.