Middle School Night: Fun and Forward-Looking
February 20, 2017
Fifth graders know what they want next year. Student Council, locked lockers, Math League, Audubon, multiple classrooms – all high on their list. And they can't wait to take their Chromebooks home with them.
Believe. Achieve. Belong.
When planning a Middle School Night earlier this year, Notre Dame Academy (Minnetonka, MN) appealed directly to its customers. Inbound 6th, 7th and 8th graders built candy cars (STEM), created placemats for Meals on Wheels (SERVICE) and participated in mock play auditions (ARTS).
While students visited their future grades, parents met in the gym to hear a former parent's personal story and the principal's presentation on the benefits of K-8 programs.
"We specifically highlighted the characteristics gained by being leaders of our school," said Joann Meyer, Advancement Director. "This included sharing some of the current research on the benefits of graduating from a K-8 program." (The Benefit of Being the Big Kid on the Playground highlights a new study published in the American Educational Research Journal. The Atlantic article reports that the study "challenges the age-old theory that younger and older students should remain separate.")
Closing with Kahoot!
The evening ended with a game of Kahoot! Parents cheered on students as they answered trivia questions about The Notre Dame Academy middle school.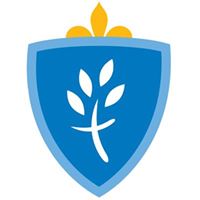 Nearly half of current families turned out in the snow for Middle School Night. While an early registration discount in December had already generated high retention results, additional middle school families signed on after the event. The post-event retention rates increased in all three grades, from:
60% to 84% for 6th grade
68% to 89% for 7th grade
71% to 100% for 8th grade
Planners will build on the successes next year by inviting prospective transfer students.