National Catholic Reporter: Catholic Schools Thrive in Camden, NJ
March 6, 2017
The Catholic Partnership Schools, co-founded by the Diocese of Camden and Robert T. Healey Sr., has been featured in National Catholic Reporter. The Partnership's "model to keep Catholic schools afloat in troubled urban areas" is now being emulated by other dioceses across the country.
"By offering innovative programs, including sports, an orchestra, boat-building, aviation, an instructional coach, and afterschool enrichment, Catholic school students in one of America's poorest cities receive an education comparable to what their better-off neighbors receive."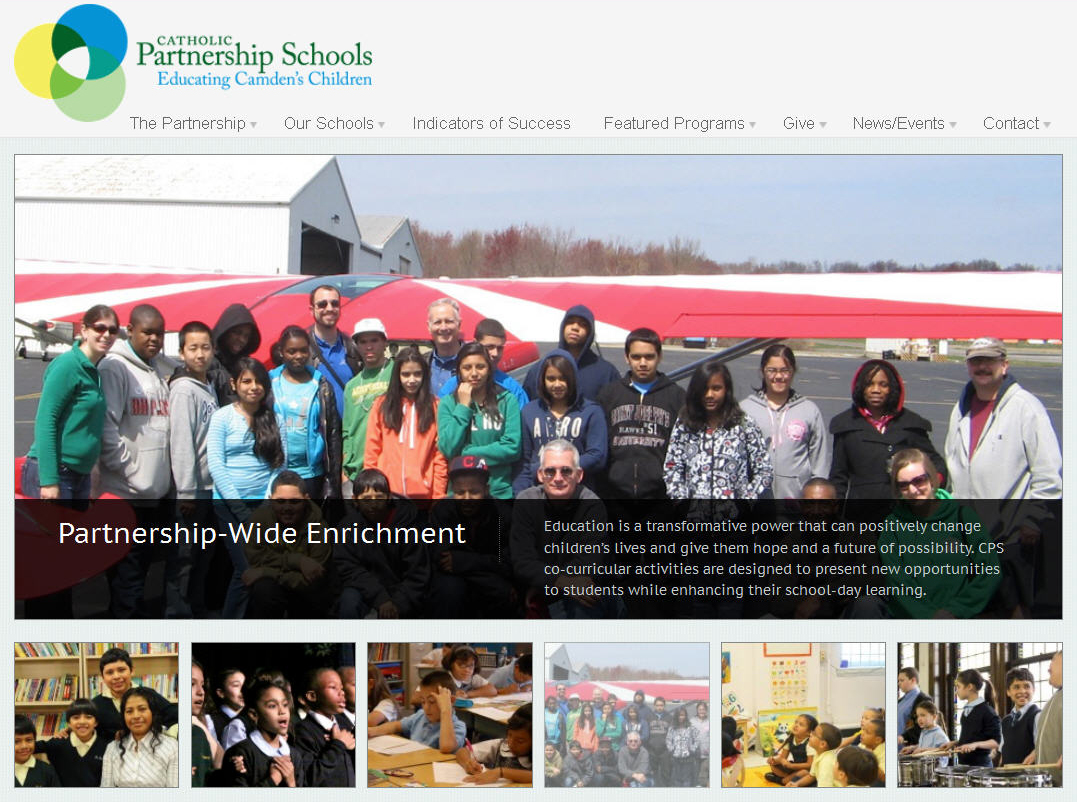 "As is true in other urban Catholic schools, students in the Catholic Partnership Schools are more likely to graduate from high school than other students in Camden and, this year, one partnership graduate is planning to attend Princeton. One recent standardized test revealed the partnership schools outperform both local charter and public schools by more than two times the proficiency on basic skills."
See Catholic Schools Thrive in Camden, NJ and Dioceses Emulate Camden's Approach, reported by Peter Feuerherd in the February 24 – March 9 issue of National Catholic Reporter.